Art Huston
2013 WSHF inductee
<![if !vml]>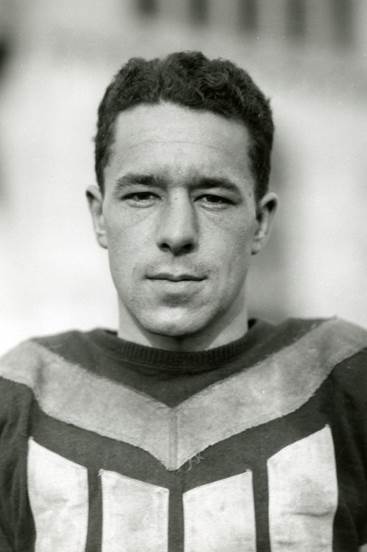 <![endif]>
            Art Huston was a four-sport star at Carey High School during his freshman, sophomore and junior years, playing halfback and defensive back in football, forward in basketball, left field in baseball and pole vaulting, long jumping and sprinting on the track and field team. He later transferred to Findlay High School and went on to play football at Ohio State University.
            He played as a freshman on Carey's first undefeated football team in 1922. On Nov. 2, 1923, Huston set the school and state single-game record for rushing touchdowns with eight against Fredericktown. His total of 19 during the eight-game season was a school record. The Blue Devils went 7-1 in 1923, outscoring their opponents, 320-16.
            Huston also was on the 1923, 1924 and 1925 track and field teams that won the county and district meets and he qualified for the state meet each year. Huston was the school and county record holder in the pole vault (9-6), running high jump (5-4), standing high jump (4-6) and 440-yard run.
            At Findlay, Huston started at halfback and defensive back on the undefeated state champion football team in 1923, leading the Trojans in scoring. The Morning Republican referred to him as the "Findlay Flash" and as the Red Grange of Ohio high school football. He was elected president of the Findlay Football Club in 1926.
            He went on to play four years at Ohio State University, earning a 'Varsity O' letter in 1927, '28 and '29. He was the president of the Varsity O Club in 1929. He scored two touchdowns in his first varsity game with the Buckeyes in 1927. However, a few games later at Northwestern, Huston badly injured his knee, greatly affecting the rest of his college playing career.
            He married Peggy Ann Pepple, a 1926 Carey graduate, in 1931. They had one son, Dr. Arthur C. Huston, of Jackson. Art owned a Pontiac dealership in Portsmouth from 1939-59. He died in April 1972 in Columbus.