Beth (Baldridge) Williams
2018 WSHF inductee
<![if !vml]>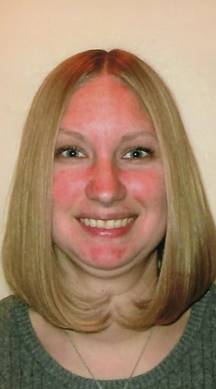 <![endif]>
Beth (Baldridge) Williams is one of the most decorated athletes to ever grace the halls of Carey High School. A 1998 graduate, Williams earned 10 varsity letters including four in basketball and three each in volleyball and track & field. She garnered All-Midland Athletic League honors and was an all-district selection on both the basketball and volleyball court. However, it was her prowess in the high jump where she stood out.
Her accomplishments over the high jump bar are truly remarkable. Williams was undefeated in every dual meet, tri-meet, invitational, league championship and district championship she competed in. Only once did she fail to win a regional championship that she entered. She garnered all-state recognition two times, placing second in 1995 and third in 1998. Williams only lost four meets during her high school career and still holds the school mark in the event with a height of 5'7 ¼".
Graduating, in 1998 the all-state performer took her talents to the University of Findlay. She became a national champion in 2000, winning the high jump at the NAIA Outdoor Meet. In the 2001 indoor meet, Williams became the first athlete in any sport from the university to gain NCAA Division II All-American status. In the 2002 NCAA Division II Indoor Meet, she was the national runner-up.
Williams placed in every national meet that she participated in, which lead to her becoming an eight-time All-American. She won seven GLIAC titles, winning every conference meet she was in, and left as the holder of both the indoor and outdoor school records.
She was a GLIAC all-academic winner and was named a scholar athlete by the United States Track & Field and Cross Country Coaches Association. In 2002, the same year that she graduated, Williams was named the University of Findlay Female Athlete of the Year. In 2013, she was inducted into The University of Findlay's Sports Hall of Fame.
Williams, husband Bob and their son Brayden reside near Carey. She is a physical education teacher at Carey Elementary, just a stone's throw away from her parents, Rick and Marcele Baldridge.