Dave McClain
2014 WSHF inductee
<![if !vml]>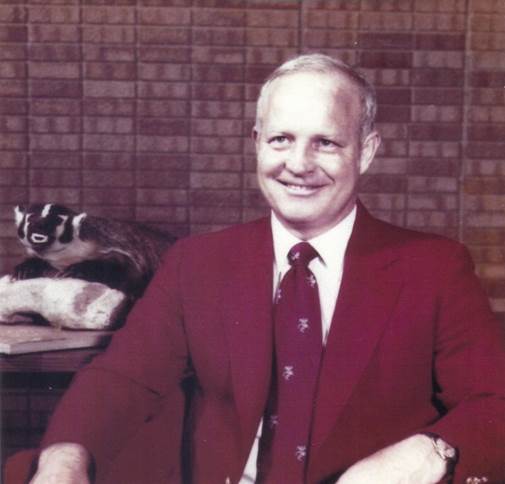 <![endif]>
            A 1956 graduate of Upper Sandusky, the late Dave McClain was most well known as a college football coach with Ball State University from 1971-77 and the University of Wisconsin from 1978-85. He played both quarterback and safety for the Rams and was the career basketball scoring leader until 1982 with 1,079 points.
            McClain compiled a college football coaching record of 92-67-6 before his career was cut short when he died of cardiac arrest at 48 years old on April 28, 1986. In 1986, he was inducted into the Hall of Fame at Bowling Green State University, from where he graduated in 1960. He joined the Ball State University Hall of Fame in 1990 and in 2011, the Hall of Fame at the University of Wisconsin, where the Dave McClain Athletic Facility was built in his memory. In 1986, the Big Ten Conference dedicated its football Coach of the Year award in his honor.
            His coaching career began at Crestline High School, where he went 8-1 with the Bulldogs in 1960. He then returned to BGSU as a graduate assistant in 1961 and served as freshman offensive coach. He was an assistant coach at Cornell University in 1962, served under Bo Schembechler at Miami University form 1963-66, was an assistant at the University of Kansas from 1967-68 and worked under Woody Hayes in 1969-70 at Ohio State University.
            He finally got a head coaching opportunity with Ball State and compiled a 46-25-3 record there as the Cardinals joined Division I during his tenure. He was the Mid-American Conference Coach of the Year in 1975 and the team won the MAC championship in 1976 in only its second season in the league.
From there, he moved on to Wisconsin and posted a 46-42-3 record from 1978-85, including three bowl appearances and one bowl victory – the first in school history when the Badgers defeated Kansas State University 14-3 in the 1982 Independence Bowl. He led Wisconsin to back-to-back seven-win seasons in 1981 and 1982 and was the first coach in school history to win the first four games of his head coaching tenure.