Don Hannam
2016 WSHF inductee
<![if !vml]>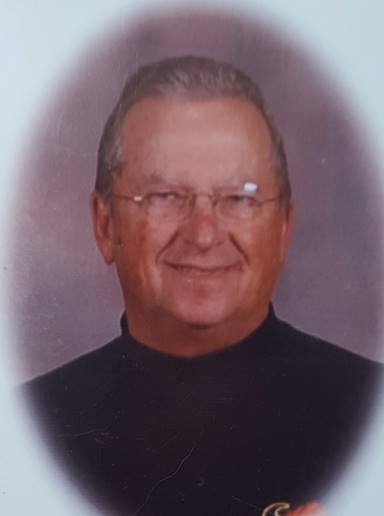 <![endif]>
A 1955 Sycamore High School graduate, Donald Hannam was an integral member of the 1954 Sycamore baseball team that finished as the state runner-up and the 1955 team that made it to the state semifinals.
One of the feats he accomplished was tossing a no-hitter against Nevada. The only thing that separated him from a perfect game was a walk in the 10-0 victory in which he fanned 17. The Wildcats stalwart duplicated the feat the following year; however, an error kept him from perfection in a 5-0 win over Harpster. While a member of the baseball squad, Hannam played in every game his sophomore though senior seasons, reaching base in all of them. 
Hannam joins his teammate in baseball, basketball and track and field, Vaughn Shell, a 1954 graduate, as an individual member of the Wyandot Sports Hall of Fame. Hannam also excelled on Sycamore's championship basketball teams. He notched 1,303 points while prowling the basketball courts for the Wildcats and earned a spot on the OHSAA honor board at the time. In track and field, he was a league champion in the high jump, 100-yard dash and 880-yard relay.
Following graduation, Hannam was drafted by the Detroit Tigers and spent several years pitching in their minor league system at Palatka, Florida, and Montgomery, Alabama. Hannam came home to play fast pitch softball for many years with Payne Realty and the Sycamore Merchants.
Hannam participated in numerous bowling leagues in the area, including a couple at Bowlmor Lanes where he was the proprietor. Hannam was recognized for rolling seven 300 games as a member of the United States Bowling Congress. His prowess in the sport led him to join the Professional Bowlers Association Senior Tour later in life. After turning in his card, Hannam participated in the Senior High Roller Classic, placing second and winning $10,000.   
Hannam, who passed away Oct. 15, 2010, is survived by his wife Eva, three children, Cindy, Donald Jr. and Julia, and two stepchildren, Diana and Cynthia. He enjoyed fishing, golfing and getting a hole in one, traveling and playing with his grandchildren.
<![if !vml]><![endif]>

<![if !vml]><![endif]>

<![if !vml]><![endif]>

<![if !vml]><![endif]>

<![if !vml]><![endif]>

<![if !vml]><![endif]>

<![if !supportMisalignedColumns]>
<![endif]>
<![if !supportMisalignedColumns]>