Don Wedge
2012 WSHF inductee
<![if !vml]>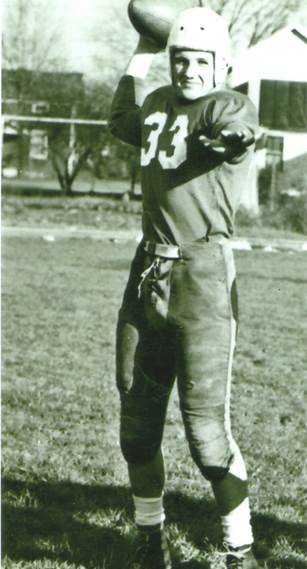 <![endif]>
            Don Wedge, a 1947 graduate of Carey, was a multi-sport athlete who excelled in football and later was a record-setting football star for Ohio Wesleyan University and an NFL official.
            He was an NFL official for 24 years and worked Super Bowl XXII, four NFL Pro Bowls, 18 other NFL postseason games, two NFL Hall of Fame games and the 1973 College All-Star game. His NFL officiating experience included time as a back judge, side judge and referee wearing number 28.
            His OWU single game records for touchdowns (five) and scoring (30) still stands and he is tied for most touchdowns (15) in a season. He graduated from OWU in 1951 where he was name All-Ohio College and Little All-American fullback and later was inducted into the school's Hall of Fame. He received the Lifetime Achievement award from the Ohio Pro Am in 1993.
Wedge officiated football and basketball games at the college level from 1956-76, working the 1970 Rose Bowl and numerous Big Ten games. In addition, he officiated football and basketball in the Mid-American Conference and later represented the Big Ten as an official in five NCAA tournaments. He served for two years as an NBA official.
While at Carey, Wedge played football for four years, serving as co-captain and earning All-Ohio honorable mention as a senior for an undefeated Blue Devils team. He also played basketball for four years, including three years on varsity. He served as sports editor for the annual his senior year and is a member of the Carey High School Hall of Fame.
He is a lifetime member of the Ohio Association of Football Officials, the Ohio Association of Basketball Officials, the Fellowship of Christian Athletes, NFL Alumni and the NFL Players Association.
            Wedge currently resides in Clermont, Fla. He has a son, Chris, a daughter, Laura, and four grandchildren.