Greg Micheli
2011 WSHF inductee
<![if !vml]>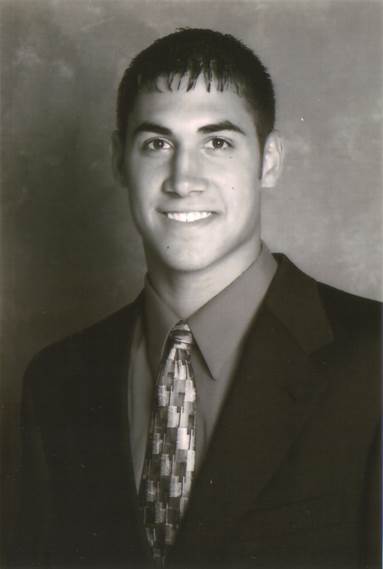 <![endif]>
Greg Micheli had an outstanding prep career at Upper Sandusky High School from 2001-05. He was the All-Ohio defensive player of the year in 2003 and offensive player of the year in 2004 for the Rams and was a part of the 2005 Upper Sandusky state championship basketball team. Micheli went on to play quarterback at Mount Union College, where he was part of three national championship teams and earned the Gagliardi Trophy, known as the "Division III Heisman," awarded each year to honor the most outstanding NCAA Division III football player.
In high school, Micheli was a three-year letterwinner in football, four-year letterwinner in basketball and two-year letterwinner in baseball. He earned All-Northern Ohio League football honors as a quarterback, defensive back and punter three times each. The Rams made the state playoffs every year Micheli played and earned their first NOL championship since 1955 in 2003. Finishing with 1,210 points in basketball, Micheli was a three-time All-NOL pick and earned All-Ohio honors during the 2004-05 season, when the Rams won their first league championship since 1964.
Micheli helped Mount Union to three national championships, punting as a freshman and serving as quarterback in his final three years. In his senior season, he directed the nation's top offense by posting the best quarterback rating of 215.8 with 28 touchdowns and only two interceptions. Micheli was twice the Stagg Bowl Division III national championship game MVP and twice was a first-team All-American.
With a 3.77 grade-point average, Micheli earned first-team Academic All-American honors twice, was a finalist for the Draddy Trophy and was named the recipient of an $18,000 post-graduate scholarship from the National Football Foundation/College Football Hall of Fame. He graduated with degrees in physics and mathematics and a minor in business administration.
Micheli currently works as an associate product manager at Invacare, a home medical manufacturing company in Elyria, and resides in Avon. He is a son of Mark and Sandy Micheli and has two sisters, Angela and Aubry.
| | |
| --- | --- |
| <![if !vml]><![endif]> | <![if !vml]><![endif]> |
| | |
| <![if !vml]><![endif]> | <![if !vml]><![endif]> |
| <![if !vml]><![endif]> | <![if !vml]><![endif]> |