Joelyn Shoup-Ridder
2015 WSHF inductee
<![if !vml]>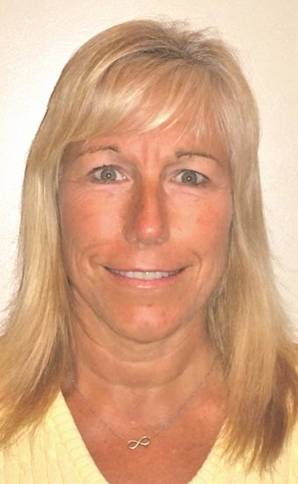 <![endif]>
A 1982 graduate of Upper Sandusky High School, Joelyn Shoup-Ridder was a four-year starter and remains the all-time leading rebounder for the Bowling Green State University women's basketball team.
While with the Falcons, Shoup-Ridder earned first-team All-Mid-American Conference honors as a junior in 1985 and second-team honors as a senior in 1986 while leading the league in rebounding both seasons. She finished as the ninth-leading rebounder in the nation her senior year.
Listed as a 6-1 center, Shoup-Ridder averaged 6.3 rebounds as a freshman and was the Falcons' leading rebounder as a sophomore, averaging 9.9 per game to rank third in the MAC. She holds the MAC's all-time single-season rebounding average record by recording 13.6 per game as a junior, including 14.7 per MAC contest.
She finished her career with 923 rebounds and averaged 10.3 in her four seasons, 1.5 better than second place on the Falcons' all-time list. She had a MAC-record 24 rebounds in a game in 1985. She also is graduated as the all-time team leader in blocks with 83 and now ranks fifth.
Shoup-Ridder twice competed in the NCAA Tournament and earned Academic All-MAC honorable mention as a senior. She then served as a graduate assistant during the 1986-87 season.
During her time on the team, the Rams were 57-16, including 44-7 her final two years, with a trip to the state tournament and two Northern Ohio League championships. Shoup-Ridder was an All-Ohio tournament team member, was picked to the McDonald's All-Ohio team and also earned All-NOL honors in basketball and softball.
An avid golfer, she was on a state championship golf team at Firestone Country Club.
Shoup-Ridder graduated from BGSU with a master's of science in exercise physiology and currently lives in Urbana. She works as a unit manager in talent management for Honda of America Manufacturing Inc. She was inducted into the Upper Sandusky High School Athletic Hall of Fame in 1995.