John Reed
2015 WSHF inductee
<![if !vml]>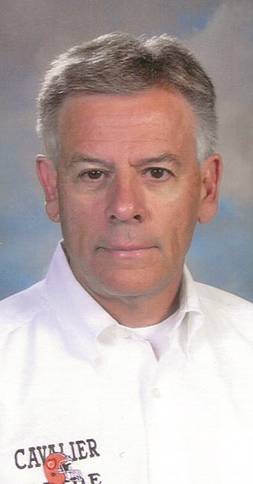 <![endif]>
A 1963 Upper Sandusky High School graduate, the late John Reed developed Coldwater High School into the one of the state's top small-school football programs.
Before taking over the Cavaliers in 1995, the team had made the playoffs just one time - a first-round loss - in 58 years. They were in the postseason in all but one of Reed's 15 years at the helm, winning the state championship in 2005 and 2007 with wins against Youngstown Cardinal Mooney both years and finishing as runner-up in 1998, 2000 and in his final year in 2009. Reed led Coldwater to a 168-31 record, including a 102-14 league mark and six conference championships.
The tradition Reed helped the Cavaliers develop has continued even after his death from cancer at age 64 in 2010. Coldwater has won the last three Division V state championships.
Prior to taking over the Cavaliers, Reed had coaching stints with Lebanon, Upper Sandusky, Marion Harding, Parkway and Montpelier. He began coaching with the Locomotives, serving as head baseball and assistant football and basketball coach in his three years there.
He then landed his first head coaching football job at Parkway, where he went 43-6-1 with three straight league championships from 1973-1975. His three Midwest Athletic Conference titles there, combined with his six with the Cavaliers, give him a record nine in what usually is considered the state's best small-school football league.
From there, he had records of 20-30 at Marion Harding, 21-29 at Upper Sandusky and 31-30 at Lebanon, leading the Warriors to the playoffs in his first season in 1988. After one year off, he took over at Coldwater in 1995 and finished with a career varsity football coaching record of 283-126-1, ranking him 11th all-time in state coaching wins. He won more games than any other state coach in the decade of 2000-09 and is a member of the Ohio High School Football Coaches Association Hall of Fame.