Mike Schifer
2018 WSHF inductee
<![if !vml]>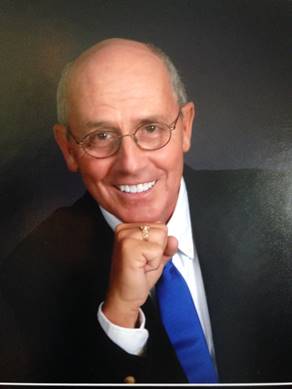 <![endif]>
Mike Schifer, a 1965 Wynford High School honors graduate and senior class president, excelled in the areas of both basketball and baseball.
He first began his athletic career at Mt. Zion High School as a Bulldog for two years. During all four years in high school, he earned eight varsity letters while competing in basketball and baseball.
As the point guard for the newly formed Wynford Royals, Schifer was recognized as an All-Ohio first-team selection during his senior season on a team that won the North Central Conference title and a sectional championship. Also that winter, he earned a spot on the first-team all-district team and was awarded the Fred Taylor "Player of the Week" honor sponsored by Channel 10 in Columbus.
During Mike's junior year, he achieved first-team All-North Central Conference and first-team all-district honors. As a sophomore, in the last year at Mt. Zion, he garnered honorable mention All-Ohio, first-team Toledo all-area, and first-team all-county honors. To date, he still holds the school record for most field goals in one game with 18 at Mohawk. Schifer scored 1,281 points in his career.
During his high school baseball and basketball careers, his teammates voted him MVP for his sophomore, junior and senior years.
Upon graduation, Schifer played basketball for four years at Capital University and graduated in 1969.  After receiving his master's degree in pupil personnel from The Ohio State University, he taught and coached at Grandview Heights High School, was a guidance counselor and head basketball coach at Edison High School, was a guidance counselor, administrator and coach at the South Central school district in Greenwich, and ended his career as the principal at Port Clinton High School.
Schifer has been married to Wendy for 38 years and has a daughter, Megan, who lives in Felton, California, and a son Lee, who lives in Aiken, South Carolina, with his wife, Susan. Wendy and Mike have five grandchildren, Christopher, Mikaela, Jessica, Pete and Zoe. Chris, along with twins, "Mik" and "Jess," attend Clemson University.