Rebecca (Putnam) Hawkins
2014 WSHF inductee
<![if !vml]>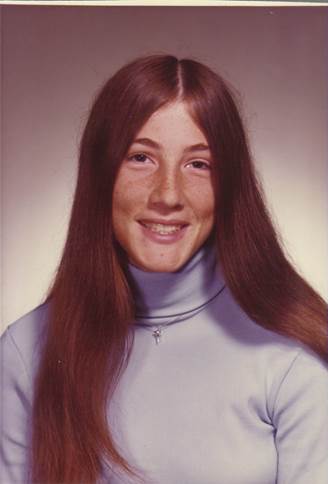 <![endif]>
Rebecca "Becky" (Putnam) Hawkins is a 1977 graduate of Carey High School where she became the first girl in Wyandot County to be named first-team All-Ohio in basketball.
The OHSAA finally approved girls sports during Becky's freshman year in 1973-74. Track and field was the first sport approved for girls, then basketball came in 1974-75 and volleyball followed in 1975.
While at Carey in track and field, she competed in every event but the discus and left with six school records. She qualified in 1975 for the first ever girls state meet in the 440 yard run and the 880 yard medley relay. The relay's fourth-place finish made the team the first girls All-Ohioans from Carey and Wyandot County.
In basketball, Hawkins was a career 58.5 percent field goal shooter while averaging 18.2 points per game. She led Carey in 1976-77 to the school's only undefeated (17-0) regular season. Playing just two years of volleyball, Hawkins was name to the All-North Central Conference first-team her senior year.
At Heidelberg College, she competed in both basketball and track and field. In basketball, she held 31 school records, including most games played (55) and rebound average of 11.8 per game. Some single-season records that Hawkins held were 54.9 percent field goal shooting and free throw shooting of 57.2 percent. Her 37 points in one game were a school record. In track and field, she set records in the 800, 1600 and 3200-meters runs, 1600-meter relay, javelin throw and the long jump.
Hawkins' coaching career included stops at Vanlue (1986-90), where she successfully coached boys and girls track and field. She also coached the girls basketball and volleyball teams. From 1996 to 2003, she became athletic director and boys basketball coach at St. Michael's in Findlay where the boys record was 268-52. She won several boys and girls CYO track and field championships.
Hawkins graduated from Heidelberg College in 1981 with a bachelor's degree in health and physical education. She was inducted into the Heidelberg Athletic Hall of Fame in 1999. Walter "Buck" Hawkins and Becky have been married for 33 years and have two sons, Lucas (Angie) and Adam (Kristel) and five grandchildren.