Robby Lee
2018 WSHF inductee
<![if !vml]>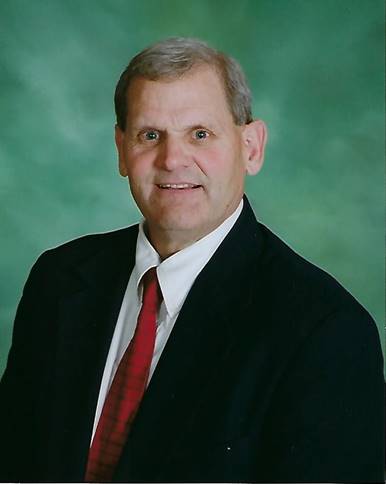 <![endif]>
Robert P. Lee, a 1965 graduate of Upper Sandusky High School, was an offensive center, middle guard, kicking specialist and team co-captain for the Upper Sandusky Rams. His coach Dick Faulkner said, "He has one of the best foots in high school football. Not only does he have booming kickoffs, but he kicks field goals and extra points automatically. He has no equal in the Northern Ohio League and perhaps none in the state."
While at USHS, he was selected as first-team All-NOL, all-district Class AA, All-Ohio honorable mention and to the 1964 Prep All-America squad. (The North squad was coached by Earle Bruce, future coach of Ohio State University.) He also participated in track & field for four years, competing in the shot put and discus.
After graduating from USHS, Lee played football at Michigan State University before transferring to Eastern Michigan University. He graduated in 1970 with a Bachelor of Science in Education. He completed his master's degree in education at Bowling Green State University in 1972.
Lee's first job was as a teacher and coach at Clyde High School, where he met his wife Sharon and stayed until 1974. He returned to Upper Sandusky to teach and coach until his retirement in 2003. He coached a variety of sports including middle and high school football, track & field, tennis and elementary school basketball. He was the head football coach from 1988-90. In 2005, he was inducted into the Upper Sandusky High School Hall of Fame.
Lee was a high school and college basketball official for 33 years, officiating his last game in March 2009. He was selected to officiate four state boys basketball tournament games.
Lee was an avid golfer, having a hole-in-one at Lincoln Hills Golf Club and an eagle on No. 7 at Muirfield Village. He was the ultimate Upper Sandusky Rams fan.
Robby and Sharon were married for 43 years before he passed away Oct. 13, 2017. They had two daughters, Erica (Orians) and Kara Lee, and three grandchildren, Molly, Ross and Stella.