<![if !vml]>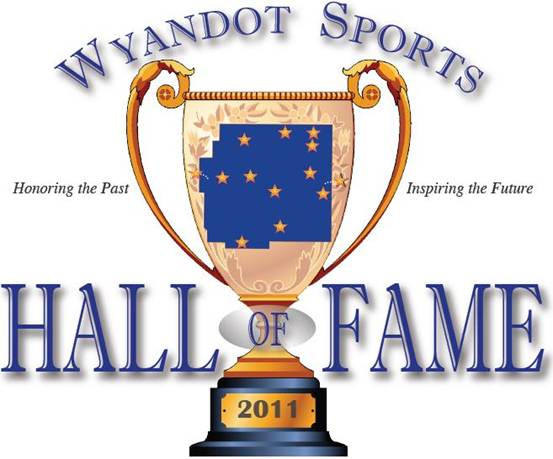 <![endif]>
The Robby Lee Memorial Golf Outing to benefit the Wyandot Sports Hall of Fame scholarship fund is 8:30 a.m. Saturday, Aug. 19, 2023, with a rain date of Sunday, Aug. 20 at Lincoln Hills Golf Club, 5377 CH 330, Upper Sandusky. The 18-team, four-person scramble costs $55 per play and includes 18 holes of golf with a cart and a sack lunch. The winning team receives $220. There is an optional skins game at $20 per team, proximity awards on the course for men and women, a 50/50 drawing and mulligans for $5 per person. For more information, contact Andra Bell at 419-310-8119 or Keith Baker at 419-348-9534.
The Wyandot Sports Hall of Fame inducted the class of 2023 on April 15 at the Masters' Building. It included Merle Barth, Rod Dean, Dennis Eyestone, Phil Gebhardt, John Knickel, Ron Lauck and the 1985 Mohawk football team. The banquet was sold out.
Class of 2023
Videos from each year's Hall of Fame induction ceremonies are on sale for $20. Contact the WSHF for more information.
The Wyandot Sports Hall of Fame is creating rings that may be purchased by each inductee. Anyone interested should contact the WSHF or check back for more details.
Welcome to the Wyandot Sports Hall of Fame website.
The WSHF was created in 2009 to honor the rich history of sports in Wyandot County.
Return to the website frequently for updates.
Also, please consider donating to the Hall of Fame. We appreciate the support!